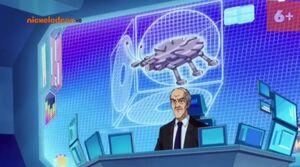 Overview
The Spying Flea is a Gadget featured in "Dog Show Showdown".
The gadget looks and behaves exactly like a flea by injecting "fang-like" stylets into its subject in order to look beneath the surface of its skin.
Using the Spying Flea, the spies came to the realization that Lance Wrishback's dog Chomper was in fact a robot.
Gallery
Ad blocker interference detected!
Wikia is a free-to-use site that makes money from advertising. We have a modified experience for viewers using ad blockers

Wikia is not accessible if you've made further modifications. Remove the custom ad blocker rule(s) and the page will load as expected.