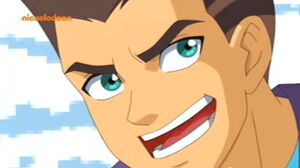 Biography
Seth Nathan appears in the episode "Vide-o-no!". Sam develops a crush on him and he asks her out on a date to the arcade. Samantha and him did not date for long as Sam is seen looking for a new boyfriend, showing interest in an Usher she meets at the theatre and going out with him in a later episode of the same season "The Dusk of Dawn".
See Also
Ad blocker interference detected!
Wikia is a free-to-use site that makes money from advertising. We have a modified experience for viewers using ad blockers

Wikia is not accessible if you've made further modifications. Remove the custom ad blocker rule(s) and the page will load as expected.