Season 5
Original Run
April 26, 2010 - June 1, 2010
Number of episodes
26
Season:
1, 2, 3, 4, 5, 6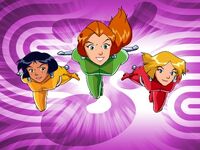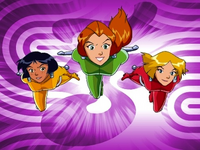 Overview
Season 5 of "Totally Spies!" ran from 2007 - 2008 internationally, and from April 26, 2010 - June 1, 2010 in the United States. Sam, Clover, and Alex have graduated Beverly Hills High and are attending Malibu University, but trouble follows the spies to Malibu. The surprises do not stop there, Britney is back. Many of the season's episode titles start with "Evil".
Episodes
Arcs
The season is characterized by stories that have spanned multiple episodes including:
Ad blocker interference detected!
Wikia is a free-to-use site that makes money from advertising. We have a modified experience for viewers using ad blockers

Wikia is not accessible if you've made further modifications. Remove the custom ad blocker rule(s) and the page will load as expected.