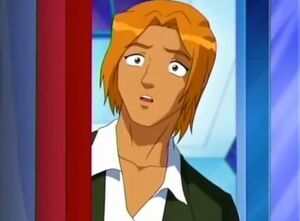 Biography
Rod Bentley appeared in "Evil Bouquets Are Sooo Passe". He was one of Violet Vanderfleet's exes and one of the men that she attacked with her "Viola Vanderfleetus" plant.
Clover, Alexandra, and Samantha went to his estate to talk to his girlfriend about the attack on him. Just like with all of her other victims, Violet's attack left Rod in an unconscious, trance-like state.
Gallery
Ad blocker interference detected!
Wikia is a free-to-use site that makes money from advertising. We have a modified experience for viewers using ad blockers

Wikia is not accessible if you've made further modifications. Remove the custom ad blocker rule(s) and the page will load as expected.