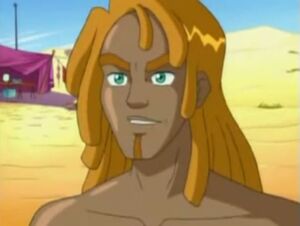 Biography
Rock appeared in "I, Dude". He was a surfer that the spies met while on their mission. Clover gained a crush on him which appeared to be mutual as he called her beautiful and said he hoped to see her again. Clover and Rock also spoke to each other in "surfer speak" which Samantha and Alexandra had trouble understanding.
At the end of the episode, Rock asked if Frankie Dude was really responsible for destroying beach resorts and creating tsunamis. He was disappointed to hear that he was indeed guilty.
Gallery
Ad blocker interference detected!
Wikia is a free-to-use site that makes money from advertising. We have a modified experience for viewers using ad blockers

Wikia is not accessible if you've made further modifications. Remove the custom ad blocker rule(s) and the page will load as expected.