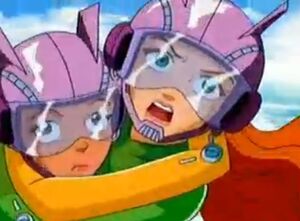 Overview
Seen in "Evil Airlines Much?". The prototype had problems with the guidance and stability systems.
Trivia
While flying around with no control whatsoever over the gadget, Alexandra screamed quote that if she wasn't "so scared" she might be having fun.
Gallery
Ad blocker interference detected!
Wikia is a free-to-use site that makes money from advertising. We have a modified experience for viewers using ad blockers

Wikia is not accessible if you've made further modifications. Remove the custom ad blocker rule(s) and the page will load as expected.