Mime World (Jazz Hands Return - Part 3) is episode 17 of Season 5.
Characters
Synopsis
With Clover and Alex now added to "Operation: Secret Partnership", they join Sam on her undercover mission to uncover the truth behind Jazz Hands's new theme park, Mime World. The spies discover that Jazz Hands is planning to take over the world again, with Sam even becoming his "Mime Queen", forcing Clover and Alex to go up against him to defeat their enemy once and for all.
In the B-story, Jerry seeks the hair of his younger days by creating a hair tonic, but it proves to be easier said than done.
Gadgets
Villian Gadget
Trivia
Gallery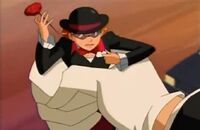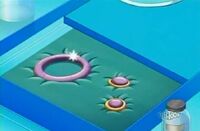 Ad blocker interference detected!
Wikia is a free-to-use site that makes money from advertising. We have a modified experience for viewers using ad blockers

Wikia is not accessible if you've made further modifications. Remove the custom ad blocker rule(s) and the page will load as expected.