Biography
He appears in "Another Evil Boyfriend". He is a thief that has eluded WOOHP for years.
Mall Rat dresses literally like a rat in a costume that includes a tail and two, overgrown front teeth. He also behaves like a rat by "sniffing" and "scurrying" and burrowing into shopping centers to steal merchandise.
Gallery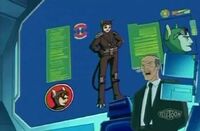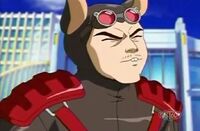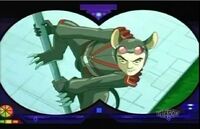 Ad blocker interference detected!
Wikia is a free-to-use site that makes money from advertising. We have a modified experience for viewers using ad blockers

Wikia is not accessible if you've made further modifications. Remove the custom ad blocker rule(s) and the page will load as expected.