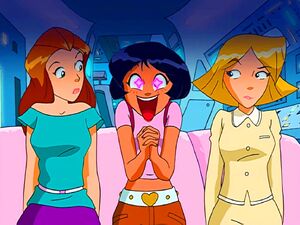 Overview
This gadget is a white belt with a yellow belt buckle, which can be launched, but still remain attached by a metallic cable, and attach itself to any metallic surface.
Variations
Appearances
Trivia
When Clover is equipped the Magnabelt in "Child's Play" she says quote "Yea that's a little too Elvis for me", and passes it to Alex to use instead.
Gallery
Ad blocker interference detected!
Wikia is a free-to-use site that makes money from advertising. We have a modified experience for viewers using ad blockers

Wikia is not accessible if you've made further modifications. Remove the custom ad blocker rule(s) and the page will load as expected.