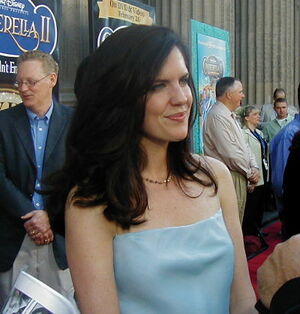 Biography
Jennifer Hale is a Canadian voice actress and the voice of Samantha, Mandy, Phoebe and more in the Canadian adoption of "Totally Spies!".
She is also does voice work for Disney's animated movies. Jennifer Hale voices Cinderella in "Cinderella II: A Dream Come True" and "Cinderella III: A Twist of Time". and Carla in Disney Channels/XD Original series Phineas and Ferb.
Notabel Credits/Known Filmography
External Links
Ad blocker interference detected!
Wikia is a free-to-use site that makes money from advertising. We have a modified experience for viewers using ad blockers

Wikia is not accessible if you've made further modifications. Remove the custom ad blocker rule(s) and the page will load as expected.