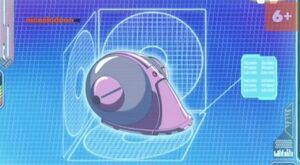 Overview
The Insanely Powerful Portable Vacuum is seen in "Inferior Designer!". Jerry Lewis described it as helpefully cleaning up both large and small messes.
Alexandra accidentally vacuumed Clover's hair while using it and ended up defeating Maggie Trendset by sucking her in as well.
Gallery
Ad blocker interference detected!
Wikia is a free-to-use site that makes money from advertising. We have a modified experience for viewers using ad blockers

Wikia is not accessible if you've made further modifications. Remove the custom ad blocker rule(s) and the page will load as expected.