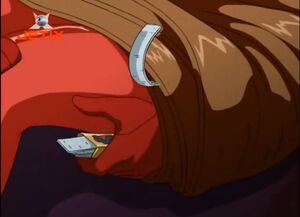 Overview
It increases body heat for various uses but its most common use is to force the user to sweat enough so that they can easily slip through tight spaces such as chimneys. The gum likely has pepper due to its spicy nature.
Variants
Appearances
Gallery
Ad blocker interference detected!
Wikia is a free-to-use site that makes money from advertising. We have a modified experience for viewers using ad blockers

Wikia is not accessible if you've made further modifications. Remove the custom ad blocker rule(s) and the page will load as expected.