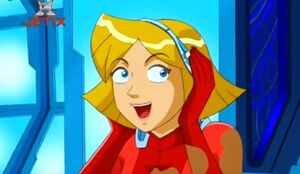 Overview
Seen in "Spies on the Farm".
Trivia
Clover described them as quote "just like miners used to wear only way more fashionable."
The searchlight on the headband is very intense. While trying out the headband, Clover shone the light into Jerry's eyes by accident and temporarily blinded him.
Gallery
Ad blocker interference detected!
Wikia is a free-to-use site that makes money from advertising. We have a modified experience for viewers using ad blockers

Wikia is not accessible if you've made further modifications. Remove the custom ad blocker rule(s) and the page will load as expected.