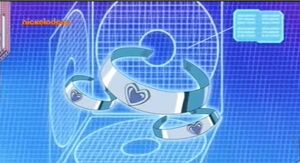 Overview
This Gadget is a belt whose belt buckle can be launched, become attached to any metallic surface and reel the spies in. It also has hooks that can grab onto non-metal surfaces, enabling the spies to climb up any kind of wall, although the rope has been known to fail sometimes. Later, it is added to the spies's Catsuits with the girls regularly using it on missions.
Variants
Trivia
Gallery
Ad blocker interference detected!
Wikia is a free-to-use site that makes money from advertising. We have a modified experience for viewers using ad blockers

Wikia is not accessible if you've made further modifications. Remove the custom ad blocker rule(s) and the page will load as expected.