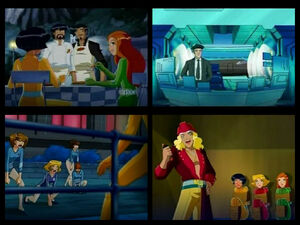 Overview
The "European mission arc" was a trilogy of episodes from Season 5. During the arc Jerry Lewis takes Samantha, Alexandra, and Clover to the European headquarters of WOOHP in Paris for the winter break. The episodes consist of:
Episodes
Arcs
Ad blocker interference detected!
Wikia is a free-to-use site that makes money from advertising. We have a modified experience for viewers using ad blockers

Wikia is not accessible if you've made further modifications. Remove the custom ad blocker rule(s) and the page will load as expected.