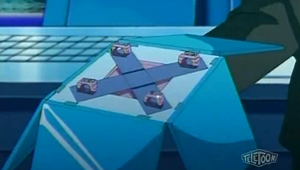 Overview
Seen in "Evil Hotel". It can emit a sonic ringtone, which can destroy anything in hits. However, the technicians at the WOOHP lab failed to make it waterproof.
When Samantha and Clover tried to use it to escape a laser containment cell in a stateroom at the Aqua Vitae Resort, it failed to work because it had been damaged due to water exposure.
Gallery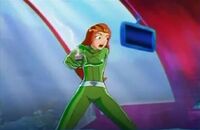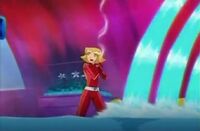 Ad blocker interference detected!
Wikia is a free-to-use site that makes money from advertising. We have a modified experience for viewers using ad blockers

Wikia is not accessible if you've made further modifications. Remove the custom ad blocker rule(s) and the page will load as expected.