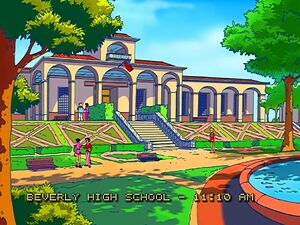 Overview
Beverly Hills High School (often called "Bev High"), is the high school that Samantha, Clover, Alexandra and Mandy went to until they graduated and went to college at Malibu University.
Grades
Clubs
Sports
Contests
Mascot
Locations
Other
Faculty
Gallery
Ad blocker interference detected!
Wikia is a free-to-use site that makes money from advertising. We have a modified experience for viewers using ad blockers

Wikia is not accessible if you've made further modifications. Remove the custom ad blocker rule(s) and the page will load as expected.